Zero-Waste Shops in Budapest – Shopping for Sustainability
These zero-waste shops in Budapest offer their products without packaging, without bags, without plastic. You can weigh various foods or cosmetics and cleaning agents into your own storage containers and bottles. An important aspect in these stores is environmental awareness, sustainability and the selection of domestic products and goods from small producers.
Starting from the middle of the 21st century plastic has become perhaps one of the greatest enemies of the planet. One of the basic ideas of shopping in zero-waste shops in Budapest is to reduce our lifestyle-related garbage production.
Luckily more and more zero waste (packaging-free) stores are opening.  Shopping there requires some advance planning and logistics, but doing our part in protecting our planet is surely worth the little bit of extra effort. Ideally you will have a detailed shopping list and accordingly bring empty storage containers, bags and bottles with you to the shop. 
In the Name of Sustainability
What does sustainability really mean? THere are severaI definitions of sustainability, one of them being not to burden the ecosystem and leaving a footprint as small as possible in the environment with your lifestyle. And perhaps in the long run, the human race will survive in harmony with nature. 
These packaging-free shops in Budapest consider the aspect of sustainability to be a priority, as one of the main problems of our time is environmental pollution. Visiting a zero waste shop might be just a small step for us personally, but can make a huge positive effect in the long run. 
Tiny changes can lead to a greater good. Maybe we'll choose the canvas bag instead of the plastic bag today, that's a big change. Maybe we'll choose the weighed products instead of the pre-packaged ones. Everyone takes steps at a different pace, the right intention is what is important. A lot of little can go a long way and zero-waste shops make a great contribution to a better world. 
So the next time you are out of rice, pasta or flour, why don't you grab your storage container and give one of the shops below a try?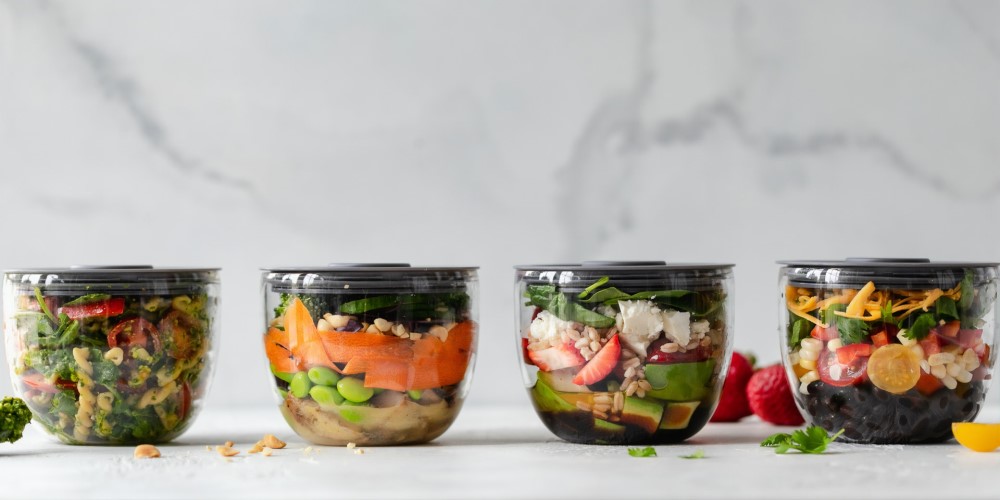 Szatyorbolt
The zero waste shop in Budapest can be found at Gyulai Pál Street 12, but all their products can also be ordered online.
You can choose vegetables, fruits, dairy products, baked goods, drinks, cosmetics and cleaning products. If you prefer to shop online, but still want to stay environmentally conscious, choose them.
After registration, you can choose anything you need in their webshop. You can also request home delivery for an additional fee, but there is also a pick-up point.
They have four collection points in Budapest (Pál Gyulai, Noha studio, Pagony bookstore and Kelenföld vegetable shop) and two collection points in the Budapest area of ​​attraction, Budaörs and Etyek.
Ne Pazarolj!
Ne pazarolj! is another great zero-waste shop in Budapest, located on the Buda side of the city, not too far from Margitsziget. Here you can find dry goods, flours, legumes, seeds, spices, teas, coffee, chocolate, snacks, healthy chips. They also sell household appliances, cosmetics and, of course, the basic necessities of a waste-free life such as storage containers, sustainable linen bags, bottles and wax wraps. 
According to the owners, the shop puts a special emphasis on choosing locally sourced, Hungarian (or at least European) and sustainable products. All products are palm oil and chemical-free. Ne pazarolj is the only shop with such high standards for its products.
Some products are sold pre-packaged, e.g. in bottles, but once empty you can return them to the shop. They will send the bottles back to the manufacturer, who will refill them.. 
Adapting to the recent restrictions, a webshop and home delivery became available. A back-and-forth system was developed to produce even less waste. For your first order you will have to pay for the containers. For your next order these containers then will either be filled up or exchanged for new ones with the ordered product. Another packing option are paper bags. After a lot of positive feedback, the shop now delivers now all over the country, always looking for the most environmentally friendly packaging solutions. 
Their shop is located in the II. district at Fő utca 79. It is open from 10 am to 7 am on weekdays and from 10 am to 5 am on Saturdays.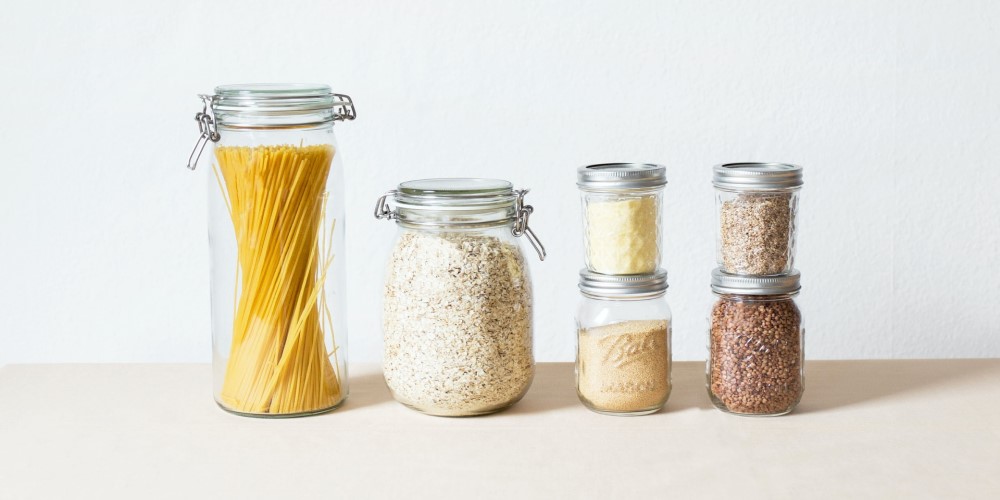 Gramm
Gramm shop is located a bit outside of Budapest, in Budaörs (Szabadság út 11.). Shopping here is a real experience. All goods can be seen and felt and smelled in their pure form. You can smell the fresh cocoa powder, and as you open the top of the glass container you can hear the beans tapping into each other as you spoon into the container. 
You can choose from our more than 250 packaging-free, mostly domestic products, not only to protect the environment, but also to support local, Hungarian (small) producers. The shop is waiting with its own freshly baked goods between 10am and 6pm on weekdays and between 9am and 12pm on Saturdays.
Map of Zero-Waste Stores
A great initiative is to collect a map of unpacked stores. Fortunately, there are more and more stores. Now you can't just choose from several zero-waste stores in Budapest, but there are also more and more popping up in the countryside. 
On this map we you can find the store closest to you. And maybe soon a  zero-waste store in Budapest even opens next door to you! It is worth looking around because a conscious lifestyle and waste reduction go hand in hand.
Adapted from "Csomagolásmentes boltok Budapesten"/ Viktoria Gazda on yogayogi.hu