Budapest's Best Markets in Autumn
It's autumn, but Budapest's best markets still have a lot to for anyone who loves handicrafts, seasonal vegetables and fruits. If you're one of them, read on and find out where you can get your favorites this year!
Budapest's best markets in autumn offer you domestically produced, seasonal fruits and vegetables. By shopping there you can support the work of local producers and at the same time fill your fridge with fresh fruits and vegetables while leaving a much smaller ecological footprint.
An additional plus is the high quality of the products, with which most supermarkets just can't compete . Here you can purchase preservative- and chemical-free vegetables, fruits, jams, honey and everything else you would like to nourish your body with. And one of the foundations of a healthy body – and a conscious lifestyle – is just that: good quality food. So our top picks for Budapest's best farmer's markets in autumn are definitely worth a visit:
Our Favorite Markets in Budapest in Autumn
Be it traditional markets in the most classic sense of the word, or just the more fashionable pop-up events – in Budapest you can find them all. Our best farmers' markets in Budapest are waiting for you also in autumn with all the must-haves of the season that you can turn into delicious autumn dishes!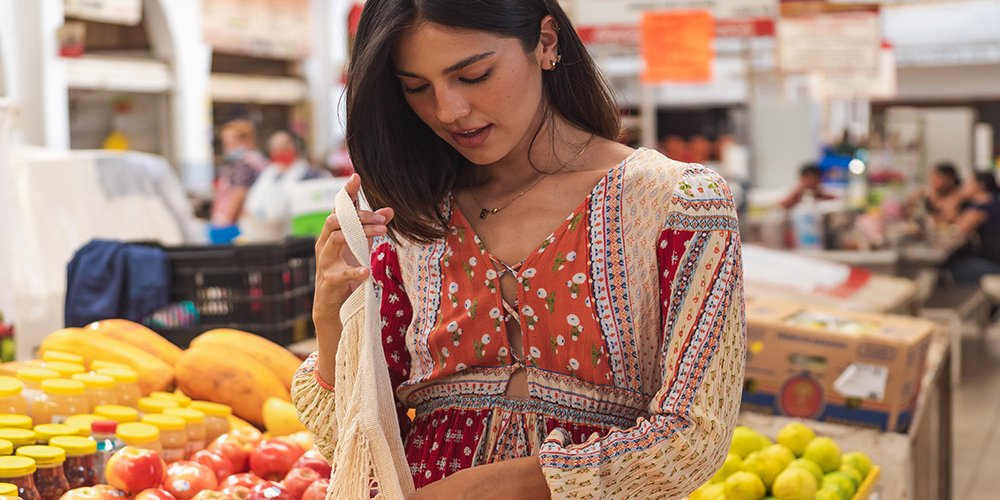 Szimpla Háztáji Piac
Right in the city center lies one of the most special ruin pubs in Budapest, Simpla kert, which is usually filled with curious tourists who want to shoot a good photo or two in this unusual place most days of the week. On Sundays, however, the entire venue transforms into a community event, which is primarily a farmers' market. Then you can find mouth-watering delicacies here, like homemade sausages hanging from the counters, the tables crumbling with healthy sweet potatoes, freshly picked rhubarb and handmade cheeses.
But you can also get really special foods here, like a dried tomato mushroom cream, a spicy fruit jam, chili sauces, truffle goat cheese or just lavender syrup. Plus, you can have coffee, lemonade or just enjoy live music while strolling from vendor to vendor!
Here you will find the event page.
Veresegyházi Piac
Veresegyház is a short drive from Budapest, which most people know for its bear park, but the small town also has many other attractions. Every Wednesday and Saturday – except for public holidays – the main square of the city is full of life and turns into a bustling market square! The market stalls offer a wide variety of chili sauces and creams, baked goods and delicious cheeses, as well as seasonal fruits and vegetables – but that is far from all that is on offer.
This is also the right place for you if you want to get some fall decoration, as there's everything here from handmade decorations, ornaments to seasonal plants or just bouquets of flowers. Get your apartment ready for autumn with the help of the Veresegyházi market!
Here you will find the event page.
Czakó Termelői Piacz
This producer's market is set in the garden of Tabán's oldest house and is held every Saturday and Sunday. 
Here you can find unique products of high quality – micro-vegetables, a healthy, handcrafted Nutella alternative, handmade ceramic dishes and much more. And if you get hungry while browsing through the market stalls, you can taste a salmon – yes, salmon! – lángos as well.
Here you will find the event page.
Római Parti Piac
If you like to walk on the banks of the Danube on weekends, why not combine this with a little shopping? In 2017, the Római parti Piac was relaunched, so now here a community experience and a producer market are waiting for you in one place. You can expect quality, domestic products, chat with craft vendors, take part in tastings, but there are also interactive programs and conversations.
Oven-baked breads, tart-sweet fruit wines, Csaba sausages, goat cheeses, backyard chicken, sheep cheeses and colorful vegetables – taste as much as you can and fill up your pantry!
Here you will find the event page.
Hunyadi Tér Market
This market is inviting customers almost every day of the week. The location is special in itself: it is the smallest, at the same time the most atmospheric, nationally protected market hall in the capital, and it is also located very close to the city center, next to the beautifully renovated Hunyadi Square. The market hall itself has recently been renovated, retaining its former character.
Here you can find everything from fresh milk to crispy and soft baked goods and seasonal, domestic vegetables. In the other part of the market, you can find classic, market buffets, where you can enjoy fresh langos and delicious sausages.
Here you will find the event page.
For more information about yoga, a healthy lifestyle and the best yoga studios in Budapest follow YogaYogi on Facebook!